Kevin Fischer is a veteran broadcaster, the recipient of over 150 major journalism awards from the Milwaukee Press Club, the Wisconsin Associated Press, the Northwest Broadcast News Association, the Wisconsin Bar Association, and others. He has been seen and heard on Milwaukee TV and radio stations for over three decades. A longtime aide to state Senate Republicans in the Wisconsin Legislature, Kevin can be seen offering his views on the news on the public affairs program, "InterCHANGE," on Milwaukee Public Television Channel 10, and heard filling in on Newstalk 1130 WISN. He lives with his wife, Jennifer, and their lovely baby daughter, Kyla Audrey, in Franklin.

The state Senate today voted 27-5 to ban texting while driving (TWD).

Never mind that there is no definitive data that TWD leads to more crashes and fatalities. Sounds dangerous. By golly, the government to the rescue!!!!

Do gooders in the public sector may think they do right with laws like this, but in reality, they just give them the opportunity to puff their chests and clear out their consciences.

A lot of the debate in Madison today focused on whether the state should ban TWD for motorists under 19 or for everyone.

The private sector has a better shot at actually increasing the safety of driving conditions for our youngest drivers. Take, for example, MyKey, developed by Ford. The company says this about the special key it has dveloped thta will be offered on some 20110 models:

"(It) allows parents to limit speed and audio volume to encourage teens to drive safer and improve fuel efficiency."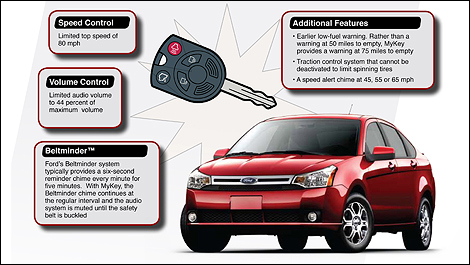 Technology developed by the private sector may not be the cure all. But it sure beats an edict from on high that will be ineffective, or just plain ignored.


This site uses Facebook comments to make it easier for you to contribute. If you see a comment you would like to flag for spam or abuse, click the "x" in the upper right of it. By posting, you agree to our Terms of Use.