Kevin Fischer is a veteran broadcaster, the recipient of over 150 major journalism awards from the Milwaukee Press Club, the Wisconsin Associated Press, the Northwest Broadcast News Association, the Wisconsin Bar Association, and others. He has been seen and heard on Milwaukee TV and radio stations for over three decades. A longtime aide to state Senate Republicans in the Wisconsin Legislature, Kevin can be seen offering his views on the news on the public affairs program, "InterCHANGE," on Milwaukee Public Television Channel 10, and heard filling in on Newstalk 1130 WISN. He lives with his wife, Jennifer, and their lovely baby daughter, Kyla Audrey, in Franklin.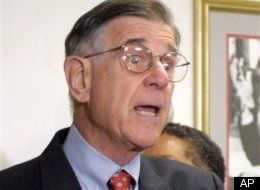 Liberal California Congressman Pete Stark (D-Calif.) is blasting moderate Democrats who want to make changes in the government health care proposals. Stark said the following:

"They're for the most part, I hate to say brain dead, but they're just looking to raise money from insurance companies and promote a right-wing agenda that is not really very useful in this whole process."

Brain dead?

Given what's going on in Boston right now that's being immortalized by the news media…



Mourners file past the flag-draped casket of Sen. Edward Kennedy inside the John F. Kennedy Presidential Library in Boston Thursday, Aug. 27, 2009 where he is lying in repose until his funeral Mass in Boston on Saturday.


I would suggest the liberal Stark's choice of words was ill-advised.
This site uses Facebook comments to make it easier for you to contribute. If you see a comment you would like to flag for spam or abuse, click the "x" in the upper right of it. By posting, you agree to our Terms of Use.