Kevin Fischer is a veteran broadcaster, the recipient of over 150 major journalism awards from the Milwaukee Press Club, the Wisconsin Associated Press, the Northwest Broadcast News Association, the Wisconsin Bar Association, and others. He has been seen and heard on Milwaukee TV and radio stations for over three decades. A longtime aide to state Senate Republicans in the Wisconsin Legislature, Kevin can be seen offering his views on the news on the public affairs program, "InterCHANGE," on Milwaukee Public Television Channel 10, and heard filling in on Newstalk 1130 WISN. He lives with his wife, Jennifer, and their lovely young daughter, Kyla Audrey, in Franklin.
"There are several unbelievable things about Elvis, but the most incredible is his staying power in a world where meteoric careers fade like shooting stars."
"Newsweek," August 11, 1969, Review of Elvis' Las Vegas engagement

It's Friday night. Time to unwind with our regular Friday night feature on This Just In.

The weekend has finally arrived.

The sun has set.

The evening sky has erupted.

JFK. RFK. MLK. ELVIS.
Many people swear they can recall where they were and what they doing when they heard the news of the deaths of these historic figures.

On this day 36 years ago, Elvis Presley died at his Graceland mansion at the age of 42. It was about 4:30 that afternoon when I heard Vince Lloyd give the stunning news on WGN Radio during a broadcast of the Chicago Cubs.

Elvis.com writes:

"It is estimated that Elvis Presley has sold over one billion record units worldwide, more than anyone in record industry history. In America alone, Elvis has had 150 different albums and singles that have been certified gold, platinum or multi-platinum by the Recording Industry Association of America (RIAA), with more certifications expected as research into his past record sales continues and as current sales go on. Research is also underway to document his record sales achievements in other countries. It is estimated that 40% of Elvis' total record sales have been outside the United States.
"Elvis has had no less than 149 songs to appear on Billboard's Hot 100 Pop Chart in America. Of these, 114 were in the top forty, 40 were in the top ten, and 18 went to number one. His number one singles spent a total of 80 weeks at number one. He has also had over 90 charted albums with ten of them reaching number one. These figures are only for the pop charts and only in America. He was also a leading artist in the American country, R&B, and gospel fields, and his chart success in other countries was substantial."

Tonight, just a sampling of recordings that you may have never heard.

"When I was 13, I saw him [Elvis] perform live and I suddenly understood what sex is all about. I was screaming at the top of my lungs."
Raquel Welch (Second to the right of Elvis above)


Above is a scene from the Golden Globe Award- winning documentary, "Elvis On Tour."

Let's finish what we started.





Again, from Elvis.com:

"The incredible Elvis life story began when Elvis Aaron Presley was born to Vernon and Gladys Presley in a two-room house in Tupelo, Mississippi, on January 8, 1935.







"His twin brother, Jessie Garon, was stillborn, leaving Elvis to grow up as an only child. He and his parents moved to Memphis, Tennessee, in 1948, and Elvis graduated from Humes High School there in 1953.

"Elvis' musical influences were the pop and country music of the time, the gospel music he heard in church and at the all-night gospel sings he frequently attended, and the black R&B he absorbed on historic Beale Street as a Memphis teenager.

"In 1954, Elvis began his singing career with the legendary Sun Records label in Memphis. In late 1955, his recording contract was sold to RCA Victor. By 1956, he was an international sensation."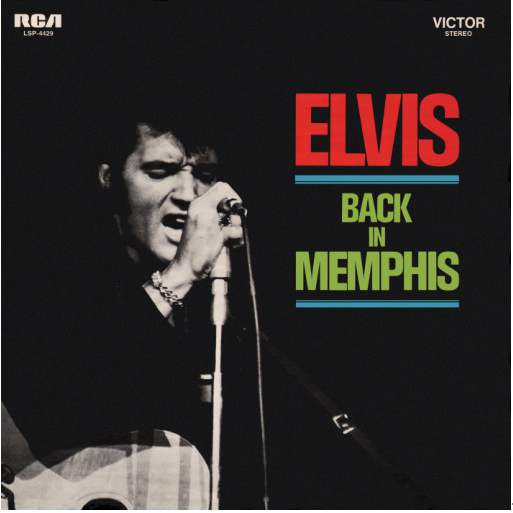 "Do You Know Who I Am" is from the 1970 LP pictured above. Because the album followed 1969's highly- acclaimed "From Elvis In Memphis," it was considered a "B" effort by the King. But as reviewer Bruce Eder writes "any other singer who released an LP comprised of ten songs as good as those found here could have sat back and congratulated himself on a job magnificently done."

The album features a song written by Neil Diamond, "And the Grass Won't Pay No Mind" that Eder calls "among the most beautiful album tracks that the King ever cut."







This week a new compilation was released of tracks from Elvis' two recording sessions at Stax Records in Memphis in July and December of 1973. Mirroring his diverse career, the sessions resulted in country, R&B and pop songs. Forty years later, RCA Legacy put out a three-CD boxed set. Here's one of the tracks.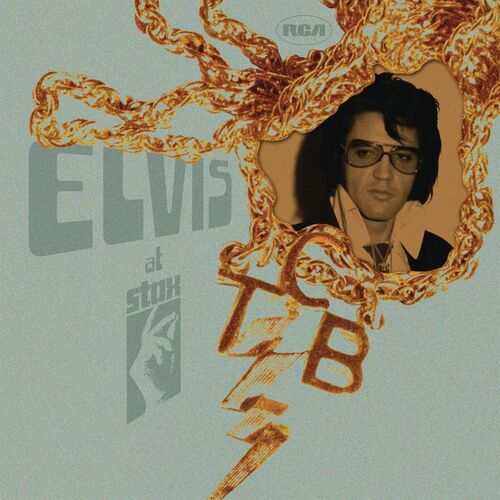 We return to the "Back in Memphis" album and again, a quote from reviewer Bruce Eder:

"His rendition of Moet Shuman's 'You'll Think of Me' is a soaring, passionate record, Elvis' voice lofted over a soul chorus and a brass- and dobro-dominated accompaniment, all carrying one of the prettiest melodies that he ever sang."




36 years after his death, folks are still thinking about Elvis.

That's it for this week's segment.

Goodnight.

Sleep well.

Have a great weekend, and take care of business.

"He had total love in his eyes when he performed."
k.d. lang





AP photo



This site uses Facebook comments to make it easier for you to contribute. If you see a comment you would like to flag for spam or abuse, click the "x" in the upper right of it. By posting, you agree to our Terms of Use.